Electric Vehicle Offers & Information
$500 Rebate on ChargePoint® Home Level 2 (240V) Electric Vehicle Charger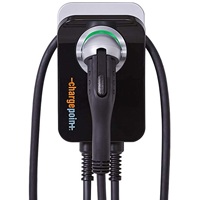 ChargePoint Home Charger: $500
Connect a Wi-Fi-enabled ChargePoint Home Flex charger to your local utility and receive a $500 rebate. ChargePoint Level 2 residential units charge your EV up to 9X faster than a wall outlet, adding up to 37 miles of range per hour. They are ENERGY STAR certified and update to the latest software automatically. Download the ChargePoint app to schedule and track charging, get reminders to plug in, and find places to charge away from home.
Learn more about ChargePoint Home Flex.
ChargePoint Home Flex resources page
ChargePoint Home Flex product page
EV Survey: $50
EV owners who do not qualify for the ChargePoint Home Flex Charger $500 rebate above can get a $50 reward simply for sharing their vehicle and charging information with us. Apply now.
Customers must purchase electricity from a utility that participates in Bright Energy Solutions.
Incentive Information
EV Survey: $50 (EV owners who do not qualify for the ChargePoint Home Flex Charger rebate)

ChargePoint Home Flex Charger: $500

• One rebate per EV
• New or existing EV may receive rebate for previously purchased qualifying charger
• Must be ChargePoint Home Flex Level 2 Charger
• Charger must be connected via wi-fi to municipal utility
UPDATE: EV Charging Equipment Federal Tax Credit up to $1,000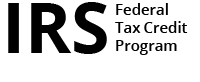 Consumers who purchase qualified residential charging equipment may receive a tax credit of 30% of the cost, up to $1,000.
Consult a tax professional to see if your installation qualifies
Visit IRS website for additional information
Print
Incentive Information
Federal Tax Credit of 30% of the cost of residential charging equipment, up to $1,000.
UPDATE: Electric Vehicle Federal Tax Credit up to $7,500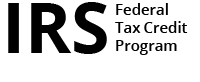 The Inflation Reduction Act introduces a number of significant changes to the tax credit for new electric vehicles (section 30D). These changes will phase in over time. Effective immediately after enactment of the Inflation Reduction Act (after August 16, 2022), the tax credit is only available for qualifying electric vehicles for which final assembly occurred in North America. Further changes to the eligibility rules will begin in 2023.
Overall, the reforms in the Inflation Reduction Act mean that the tax credit for electric vehicles will evolve considerably over the coming months and years. However, the only change to the electric vehicle credit that takes effect immediately after the President signs the Inflation Reduction Act into law is the North America final assembly requirement.
Separately, starting in 2023, the Inflation Reduction Act also establishes tax credits for pre-owned clean vehicles (section 25E) and for commercial clean vehicles (section 45W). Treasury and the Internal Revenue Service will release more information on all the clean vehicle credits in the coming months.
source: U.S. DEPARTMENT OF THE TREASURY, August 16, 2022
Consult your tax adviser to make sure you qualify
Max tax credit $7,500
Restrictions apply, subject to change without notice
Print
Incentive Information
Electric Vehicle Federal Tax Incentive up to $7,500